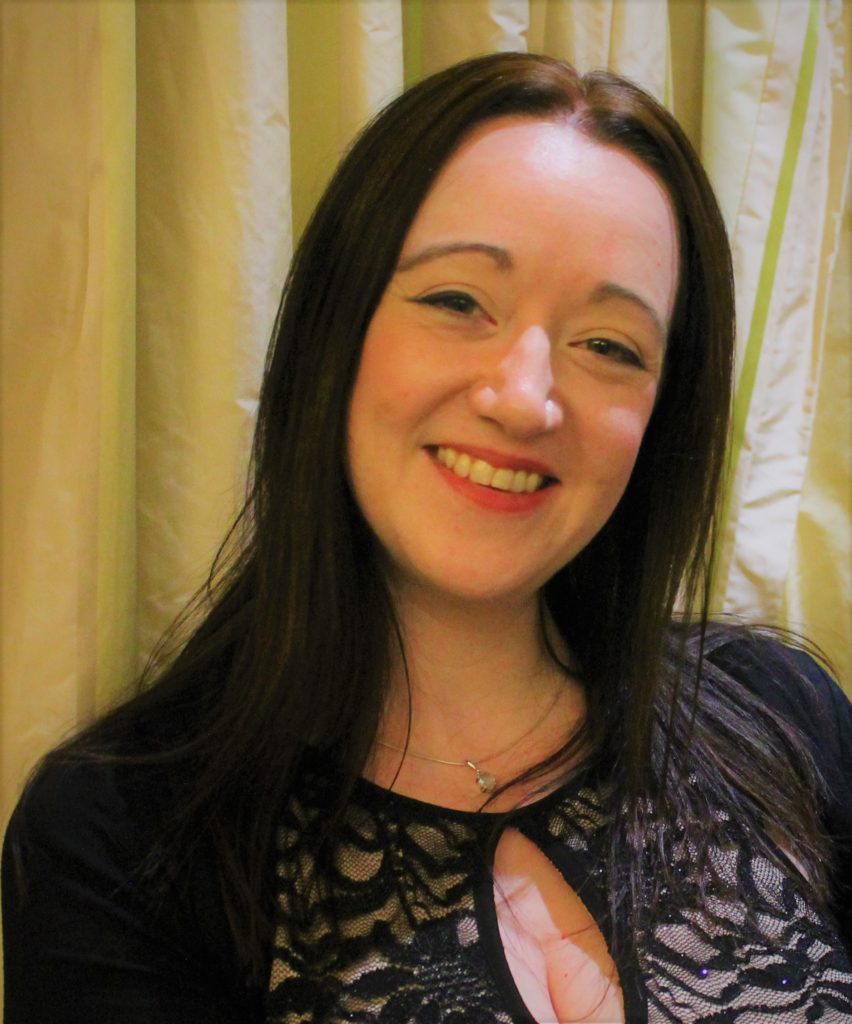 Emma Bradnum
BA(Hons), DipLCM
Emma has worked as a singing teacher, vocal coach, flute teacher and musical director since 2005. She runs her teaching studio "Bradnum Vocals" from her home in Thornton and is a singing teacher at Moorfield School in Ilkley. Emma ran a successful stage school in Bradford for 9 years and worked for 11 years as a vocal coach for several stage schools in Leeds Roundhay, Kippax, and Barnsley. She also taught flute at the Ripon Cathedral Choir School in 2005 and has taught piano, singing and whole class music for Musica Kirklees since 2006.
Emma has trained in choral directing with the Association of British Choral Directors (ABCD) and Dr Michael Barrett. She regularly attends workshops, singing days and training sessions with the likes of Bob Chilcott, John Rutter, Jenevora Williams, Martin Cook and Professor Graham Welch. Emma currently works with a number of choirs in West Yorkshire including the Bradford and Airedale Youth Choir, Morrisingers (Morrisons Head Office staff choir) and Baildon Village Voices. She has previously worked with Holme Valley Stage Singers, Stagecoach North East Reginal Choir, Top Vox, Bradford Voices, Musica Kirklees Children's Choir at Batley Music Centre and the Central Choir in Huddersfield.
Emma is a Level 3 Certified Instructor with the Institute for Vocal Advancement. (Currently on a year out for maternity leave). It takes a minimum of 6 years to achieve Level 3 and Emma is proud of the education and training she has undertaken in order to reach this level. She is continually developing her skills and knowledge in all areas of the voice and loves taking what she has learnt back to her teaching studio and choirs. The training she receives through the Institute for Vocal Advancement covers a wide range of areas including but not limited to the latest knowledge and research in vocal science, teaching techniques, genre specific training, working with young voices, and vocal pedagogy. Emma is continually working on her own voice and has the pleasure to work with teachers from all over the World including, Canada, Germany and America. Emma believes a good teacher should never stop learning and developing their own skills and pledges to always keep training and working on her own professional development.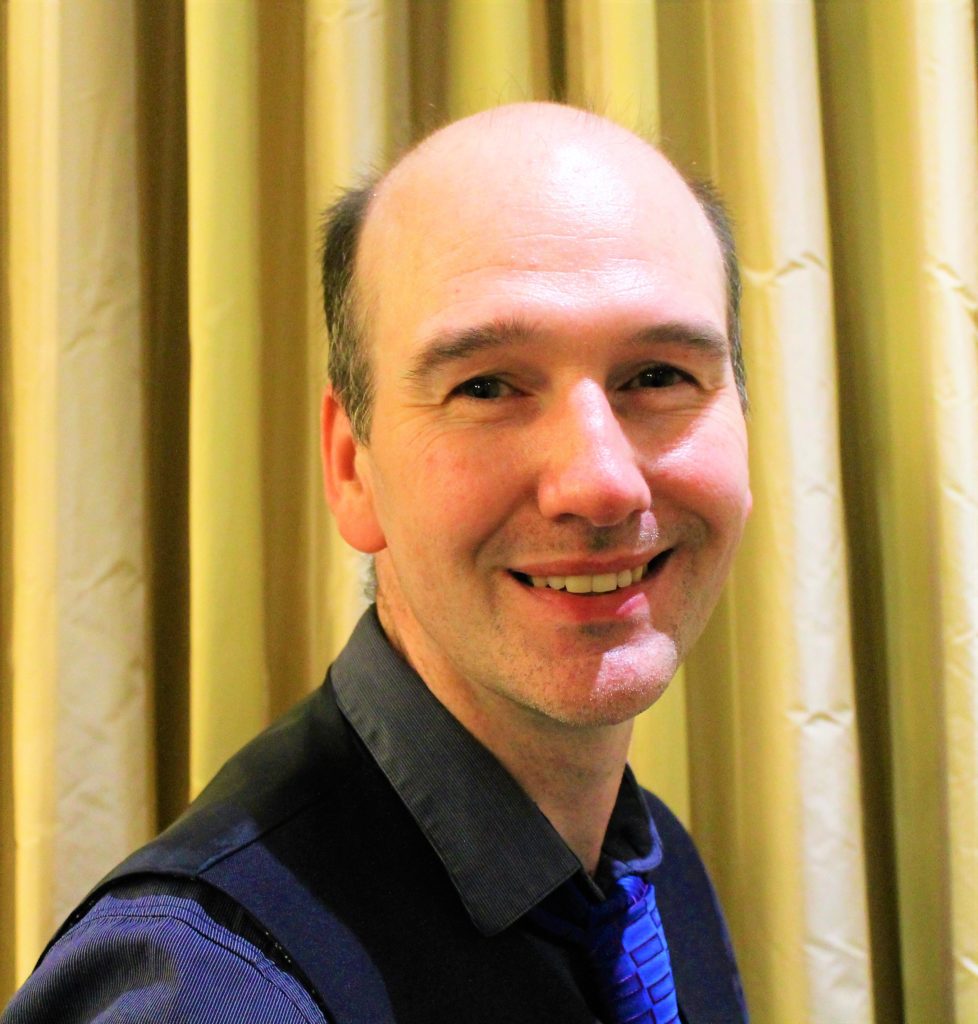 Stephen Bradnum
BMus, PGCT
Stephen studied music at Huddersfield University gaining a 2 1 before completing his Post Graduate Certificate of Teaching at Leeds University.
Stephen started singing with Halifax Young Singers where the director, Lynn Hudson saw the potential in him at about 16 years old and trained him to initially take sectionals before finally giving him the opportunity to conduct Rutter's Requiem before he left. He was put forward to be part of the very first Young Conductors Apprenticeship Scheme run by the Associated Board of Choral Directors. Stephen's application was successful and he became one of 6 students to undergo a years training with some of the most prestigious choral leaders and directors.  His main mentor was David Lawrence who later founded 'Young Voices' which encourages singing in schools and gives school children the opportunity to sing in the biggest stadiums in the country. He also took conducting Masterclasses with Bob Chilcott, Mike Brewer, Alan Simmons. 
At Huddersfield Stephen studied Choral conducting with Dr Simon Lindley and performed in the chamber choir 'St Paul's Singers' under the direction of Kevin Kyle. The Choir went on two successful tours and won their class at the prestigious Mrs Sunderland Competition and then best Choir in the Competition overall.
Stephen has taught singing at Moorfield since 2013 and has had great success with the school choir, who have performed annually at the Wharfedale festival and also the Skipton Music Festival in 2018.
Stephen has worked as a singing teacher for various Stagecoach Schools since 2002 including the Stagecoach North East Regional choir who performed three times at Birmingham Symphony Hall under his direction. He also conducted the Huddersfield Choral Society Youth Choir in the 2002/03 season. Stephen teaches Singing for Musica Kirklees in the Shelley and Holmfirth areas.
During Stephen's final year at Huddersfield University, he was awarded a National award, The Harry Mortimer Memorial Trust Award Brass Student of the Year for the encouragement of Brass Band Music in the United Kingdom.  He later became a part-time lecturer at Huddersfield University and created and expanded the syllabus for the 'Arranging for Brass Band' to include 'Scoring and Arranging for Symphonic Wind Orchestra'.  Stephen's Brass Band arrangement of the Irish Blessing is played all over the world and many of his arrangements have been featured at the annual 'Brass In Concert' competition at the Sage in Gateshead.
Stephen is a brass peripatetic music teacher at Dixons City Academy and Rastrick High School. He also works with Musica Jazz (Musica Kirklee's Jazz Orchestra) who recently performed at the 'Music for Youth Schools Proms' at the Royal Albert Hall.  Stephen also conducts the Concert Band 'Hot Aire!' which is about to celebrate its 30th Anniversary in June 2019.
Professional Accompanist​
Becs Leighton is a pianist, flautist, composer, arranger and professional accompanist based in Bingley, West Yorkshire. She began teaching piano and flute in 1995 and has been accompanying choirs and soloists since 1994. Becs works as a freelance accompanist for ABRSM examinations and performances, Barnsley Singers / Barnsley Youth Choir, Village Voices, Morrisingers and Ilkley Youth Choir. She is a Musical Director at Bradford and Airedale Youth Choir and Bingley Amateur Operatics Society, and is trained in choral conducting and teaching young voices by the Association of British Choral Directors and Jenevora Williams. Becs also practiced as a Speech and Language Therapist in learning disabilities for 15 years and her passion for inclusion runs through her work as a musician. She is a member of the Musician's Union, and holds an enhanced DBS check and up-to-date certificates in Paediatric First Aid and Safeguarding Children. You can find out more about Becs at www.becsleightonmusic.com